PP Pleated Filters Cartridge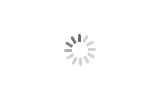 PP Pleated Filters Cartridge
1. Our PP Pleated Filter Cartridge provide high efficiency and consistent fluid filtration in a variety of critical applications. They consist of a pleated melt blown filter material that removes particles from 0.1 μm to 50 μm.
2. His large surface size ensures long life and low initial pressure drop. All pp pleated filter cartridge structure components are made of high purity polypropylene for critical process applications.
3. All cartridges are manufactured and assembled in a clean room environment to minimize the possibility of contamination.
4. This type of PP Pleated Filter Cartridge can be used in a variety of configurations to accommodate most commercially available filter housings.
Specification of PP Pleated Filter Cartridge
Outside diameter2.7"(69mm)
Length9.75", 10", 20", 30", 40"
Filter mediaPP
Support/DrainagePP
Cage/Core/End capPP
Seal materialSilicone, EPDM, NBR, Viton, Teflon, E-FKM
Removal rating0.1μm, 0.22μm, 0.45μm, 1μm, 3μm, 5μm, 10μm, 20μm, 50μm
Maximum operating temperature80℃@1Bar, support adaptors are recommended for temperature exceeds 50℃
Maximum operating differential pressure4.0Bar, normal temperature
Maximum operating differential pressure (reverse direction)2.0Bar normal temperature
Sterilization temperature time5times, 20minute cycles at 120℃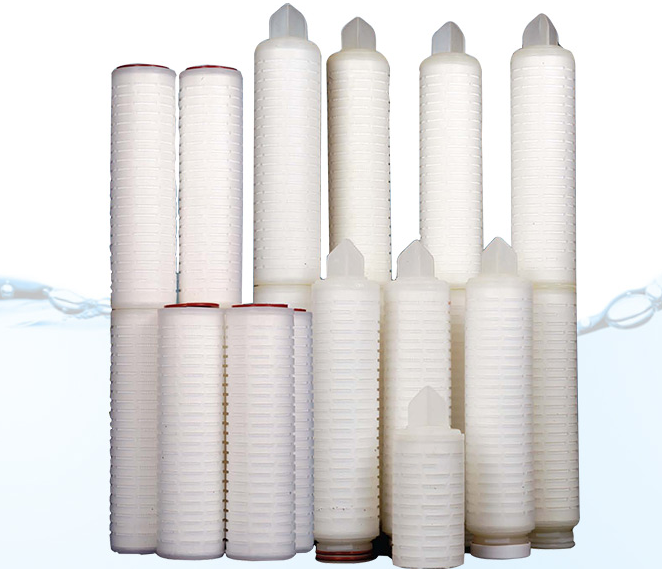 PP Pleated Filter Cartridge.

· Excellent performance of high temperature-resistance, repeat steamability in situ.
· Hydrophobic membrane with high flow.
· Low pressure drop, high flow rate, long service life
· 100% integrity tested
· Non fiber-releasing
PP Pleated Filter Cartridge made of polyester fiber cloth, it has good mechanical properties and solar properties, high temperature resistance, and its strength is not affected in strong acid. The strength in hot alkali will be affected. Made of polyester fiber cloth, the tensile strength is high. The filter media, the center rod and the end cap are glued together as a whole to ensure better sealing of the end cap. Due to its folding design, it provides a larger filtering area, prolongs the filtration life, reduces the number of filter updates, and reduces filtration. The cost is an economical filtration product from the industrial value point of view.