5 micron Jumbo Water Treatment System PP Cartridge Filters
5 micron Jumbo Water Treatment System PP Cartridge Filters
Filter cartridge is new type filter element, small size, large filter area,high precision, No pollution, easy installation and replaced. Using of the micro porous membrane filtration, so the adsorption is small, therefore not stranded filtrate, and wide chemical compatibility, has broad applicability. Filter connector using International universal form: this cover with 226, 222, flat three forms; ports with triangle fin and flat head two forms.
The material of PP water filter cartridge Materials are FDA listed as acceptable for potable and edible. Available in a wide selection of micron rating from 1µm to 100µm.
Main technical performance indicators of PP filter cartridge:
1. filtering precision: 1μm,5μm,10μm,20μm,30μm,50μm,75μm,100μm;
2. filter cartridge OD: φ60mm,φ65mm;
3. filter cartridge ID: φ28mm,φ30mm;
4. Filter cartridge of polypropylene can use water, acid , alkali etc. and chemical solution and other non organic solution, and its operating temperature≤60℃;
5. Absorbent cotton fiber filter center pole is stainless steel materials , using in
organic solvent,water, oil,alkaline solution,drink and medicine etc., with operating temperature 120℃;
filter cartridge length: 10″,20″,30″,40″;
7. Max anti-pressure: ≤0.5MPa;Max drop of pressure: 0.2MPa;
8. Max working temperature: Polypropylene line : Polypropylene frame≤60℃;
Stainless steel frame≤80℃. Absorbent cotton line: Stainless steel frame≤120℃.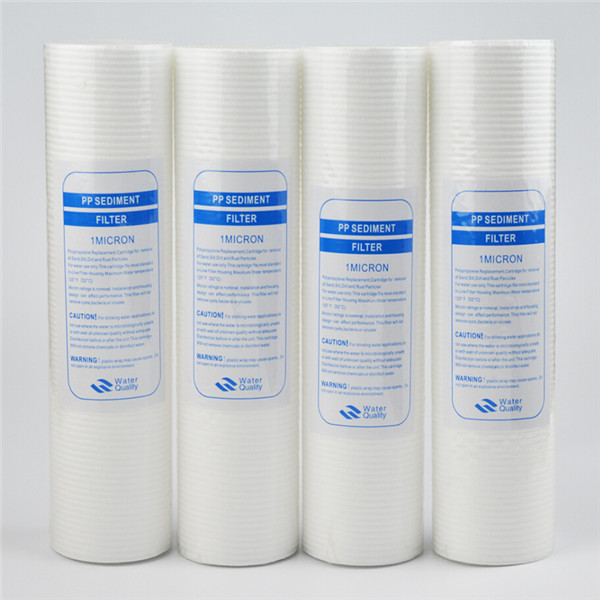 PP filter cartridge.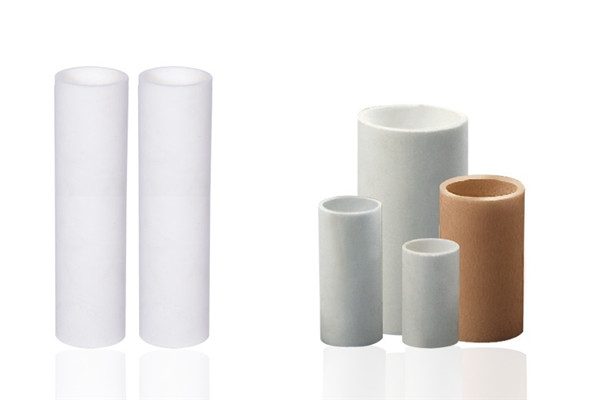 PP filter cartridge application:
1. Water filter: such as medium and big size of ultrapure water system and beverage industry water use's pre-treatment. Most of PP filter cartridge are used in water system.
2. Food industry filter: such as cooking and vegetable oil's filtering, syrup, chocolate and other kinds of slurry's filtering also need PP filter cartridge.
3. Chemical industrial filter: such as the filter of plating solution liquid, oil paint, oil plants, coating mechanical oil, cutting oil, heavy oil, fuel oil, high viscosity resin, grease and pharmacy etc.