PP Spun Filters Cartridge
PP Spun Filters Cartridge
For PP spun filter cartridge, there are many features:
Continuous Fiber Matrix Prevents Media Migration and Ensures Consistent Filtration Performance.
Proprietary Center Core Enhances Cartridges Mechanical Strength.
Foam PE Gaskets for Better Sealing. Single Open End Cap Options for Even Greater Reliability.
Proprietary Surface Treatment Eliminates the Possibility of Fiber Release.
Cartridges are free of Surfactants, Binders ,Anti-static Agents and Adhesive-will not Interfere with Product Quality or Cause Foaming.
All PP spun filter cartridge materials are FDA listed for Food and Beverage Contact.
Retention Ratings: 0.5,1,3,5,10,20,25,30,50,75μm
Maximum Operating Temperature: 158℉(70℃) for Polypropylene Core, 194℉(90℃) for Reinforced Polypropylene Core.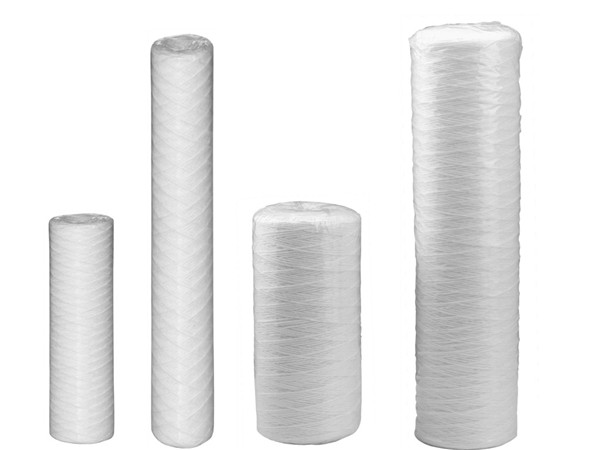 PP spun filter cartridge for water treatment is a porous skeleton precision coiled by high performance wound fiber. PP spun filter cartridge's special honeycomb structure make it remove the suspended particles, particulates, rust and so on. The length of the cartridge is up to 70inch. The large length and filter area help to reduce the number of filter cartridges. Moreover, its long service life and high flow rate do good to low investment and less manpower in many applications. In addition, this kind filter has good Filter compatibility and high capacity of overload.
Features and Benefits
1. Polypropylene, bleached cotton and glass Fiber filter medias for option
2. High dirt holding capacity for depth filtration, protection of absolute filters
3. Many connections(Cut Ends, 226, 222 End caps) are available
4. Wide chemical compatiblity, pH 1-13
Typical Applications
1. Prefiltration for pure water system.
2. Prefiltration for pharmaceutical and chemical solution.
3. Process and waste water prefiltration in electronics industry.
4. Wine,beer,mineral water,pure water,beverage filtration.